Now, more than ever, you need a provider that you can trust to deliver the highest level of results, care, and safety. Our highly skilled team of practitioners at the Bucky Body Center are not only superbly trained and experienced, but are deeply committed to each step of every individual's unique aesthetic and wellness goals. We are here to help safely guide your journey to look, feel, and perform at your very best.
At the Bucky Body Center, your wellness, athletic performance & recovery, and cosmetic enhancements are our number one priority. Our multi-disciplinary team of experienced surgeons, aesthetic nurse practitioners, massage therapists, kinesiologists, acupuncturists, fitness professionals and cosmetic specialists will work with you on an individual and collaborative-team basis to evaluate, develop, and support a plan to help you achieve the body of your dreams—inside and out.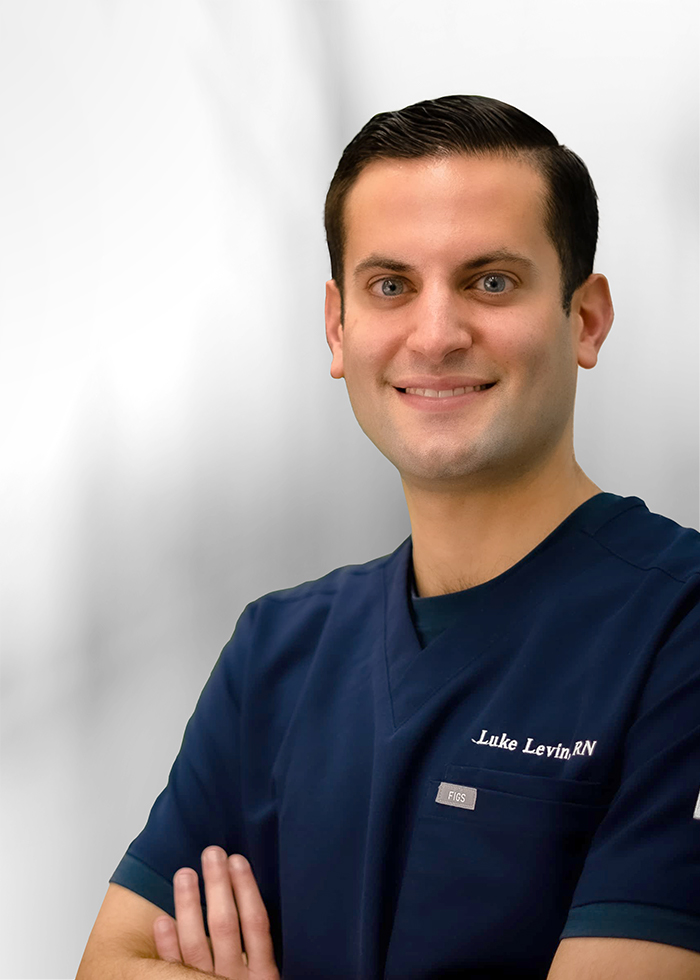 Luke Levin, BSN, RN / Body Specialist & Clinical Nurse
A skilled and enthusiastic nurse and body specialist, Luke Levin brings a dedicated passion for improving the lives of his patients. Luke obtained a BS in Health and Physical Activity from University of Pittsburgh, followed by a BSN from Duquesne University, with subsequent clinical experience gained at University of Pennsylvania and in aesthetic at Bucky Plastic Surgery.
Luke has extensive training in CoolSculpting, miraDry and Evolve treatments, and loves achieving optimal results for his patients with revolutionary non-surgical treatments, closely supporting and guiding their body evolution. With a warm and outgoing personality, Luke genuinely enjoys the human side of aesthetic care—connecting with his patients and providing a safe, comfortable and relaxing treatment experience. "Being a nurse is an absolute privilege. To be able to put a smile on my patient's face and positively impact their lives is the greatest reward."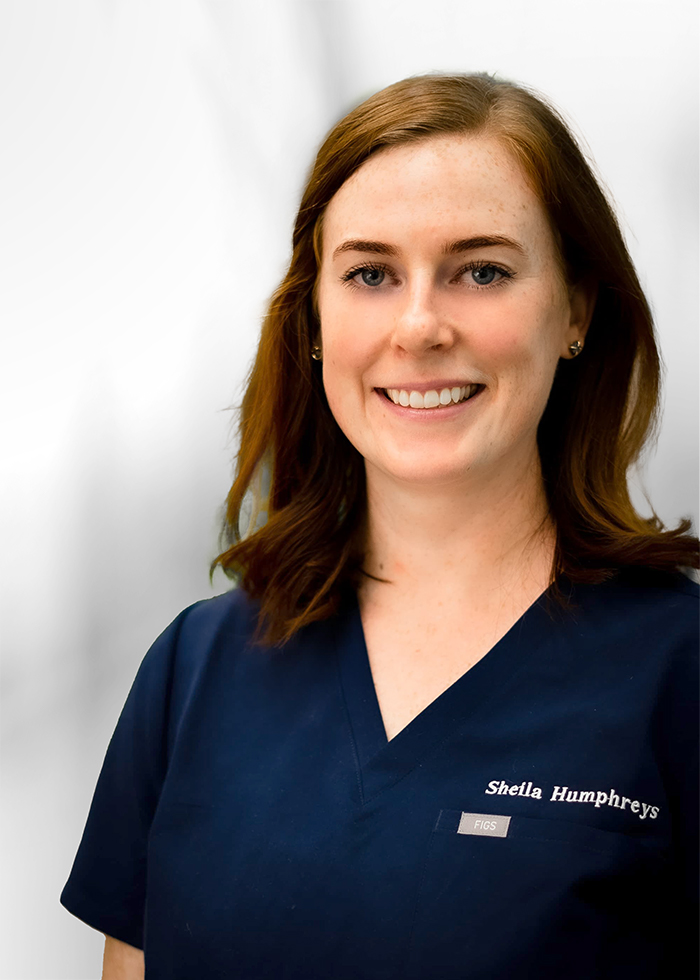 Sheila Humphreys / Vodder MLD Massage Therapist
A licensed massage therapist and aesthetician, Sheila brings over 10 years of bodywork experience to Bucky Body Center. Formally trained in advanced myofascial release, Sheila recently changed her focus to lymphatic drainage massage. She received her certification through the Vodder School for Manual Lymphatic Drainage. Her elevated skill, touch, and passion for continued education to her bodywork offers clients a variety of personalized body experiences with results intended to heal, relieve, and shape. Her loyal following of clients adores her therapeutic and transformative techniques to improve range of motion, mitigate pain, and slim the body. Sheila's meditative approach to massage therapy results in amazing benefits for the body and mind, with her signature subtle touch.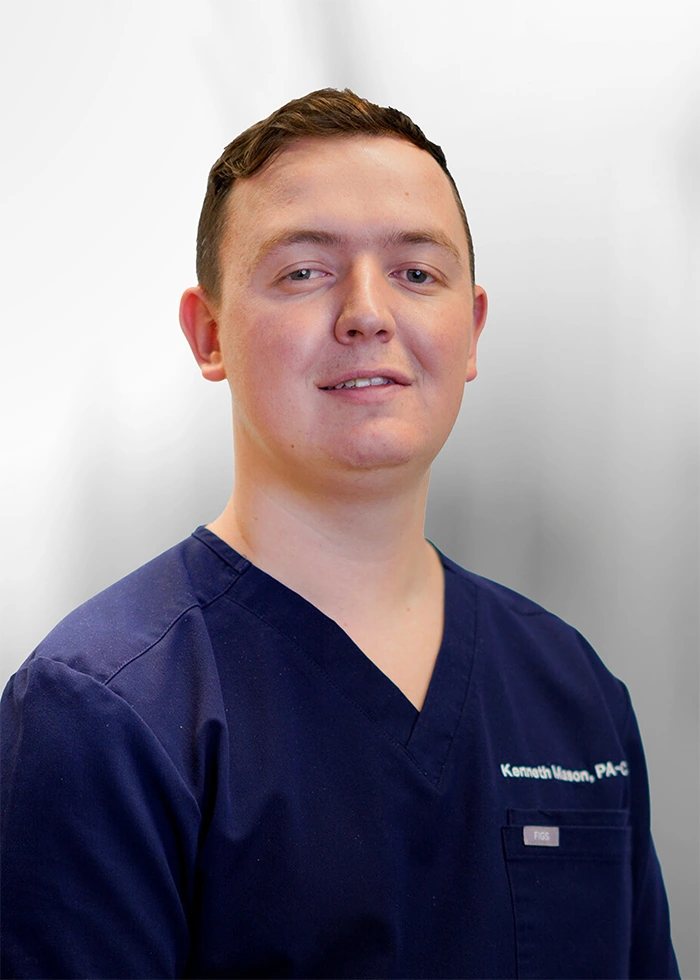 Kenneth Mason, PA-C / Physician Assistant
Kenny brings a fresh enthusiasm to the Bucky Body Center and Bucky Plastic Surgery as Physician Assistant. He is passionate about providing the best outcomes for his patients and supporting the surgical process in a holistic way. After earning a Bachelor's degree in Health Sciences and a Master's Degree in Physician Assistant Studies from the esteemed Thomas Jefferson University, Kenny joined the team at Bucky Plastic Surgery assisting Dr. Bucky in the operating room. With his calm and soothing demeanor, Kenny sets the bar for outstanding patient care and ensures that all patients are provided with the quality care they deserve.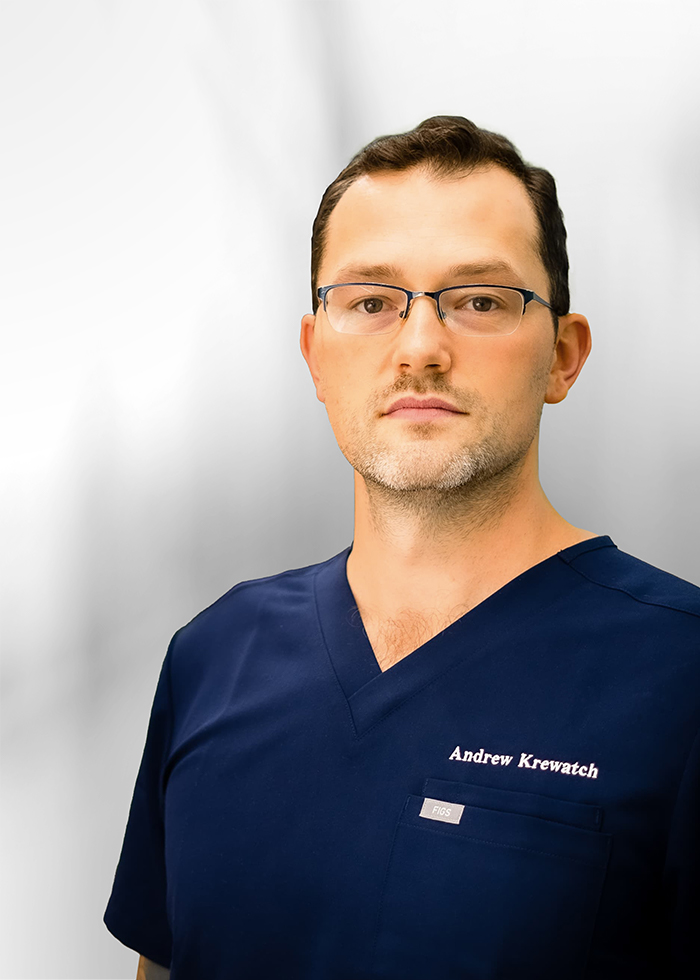 Andrew Krewatch / Director of Functional Training
Andrew Krewatch is a Functional Training Specialist, an ACSM Health Fitness Specialist and holds a degree in Exercise Science from IUP. Andrew arrived in Philadelphia in the fall of 2010 and began to apply his knowledge as an Exercise Physiologist at a local physical therapy facility. It was here that he had the opportunity to work with a diverse community of clients ranging from teenagers to seniors. Along with Andrew's performance and fitness background, and the injuries and issues that are related to athletics, he found a way to connect these experiences with the movement issues facing all of us today. Whether it is to lose weight, return to sports, get out of pain, or simply feel better, Andrew is driven to place his clients' on a sustainable path to exercise and overall wellness. Andrew is a former collegiate football quarterback, softball player, dog owner, and DIYer. Andrew's warm and friendly nature and his ability to connect a clients goals with everyday life is what helps him to create an educated, invigorated, and balanced fitness experience for all.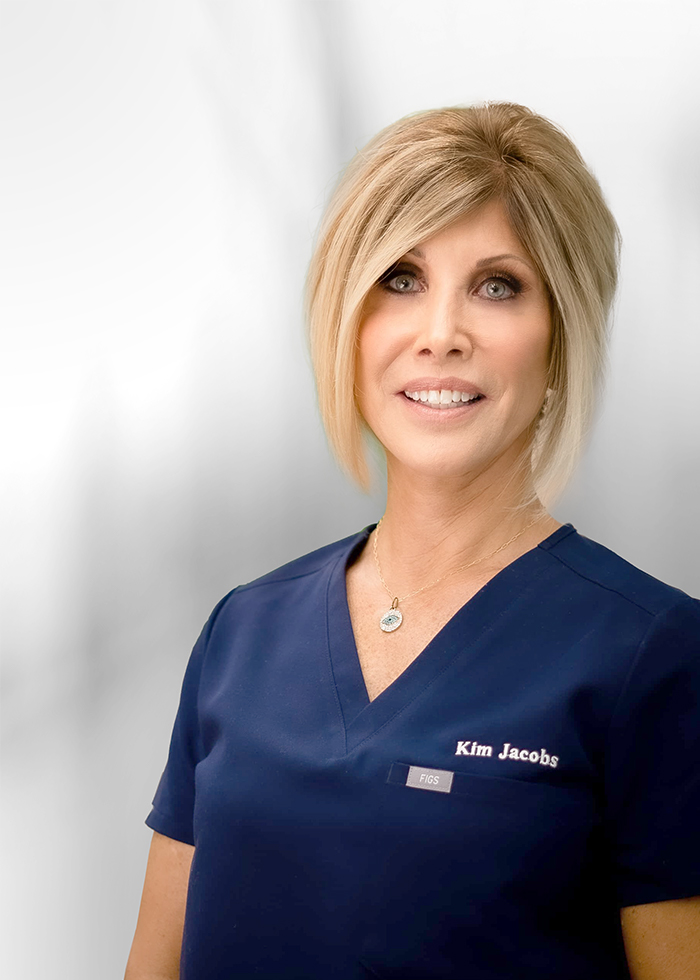 Kim Jacobs / Core Fusion Trainer & Nutrition Specialist
Kim boasts more than 33 years of fitness experience and holds certifications in both personal training and AASDN nutrition management. Kim's approach to fitness is all about core fusion and uses specific modalities to improve balance and core strength to achieve longer, leaner, more sculpted muscles that fits each individual's natural frame. She specializes in women who are both pre- and post-menopausal and prides herself on expertly guiding them through their multifaceted body evolution from the inside out. "We all deserve to be the best version of ourselves," she says. "As a fitness professional, the Bucky Body Center represents an elevated experience and huge opportunity for my clients to enhance their journey to their best body. There are amazing treatments that help muscles recover and prepare to take on what's next."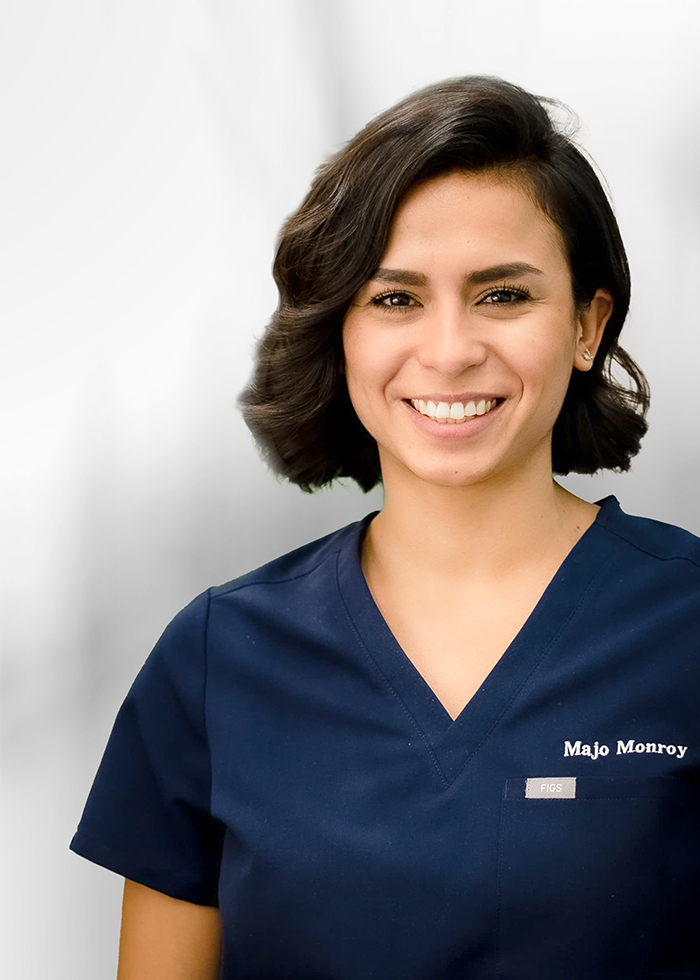 Majo Monroy / Center Coordinator
Majo brings vast international experience and a personal passion for wellness and beauty to the Bucky Body Center. Having lived all over the world – Italy, Chile, Mexico and the US – Majo demonstrates an innate and global understanding for physical wellness and hospitality with a degree in Classical Dance and recent tenure with STARR Restaurants. "I really want to make people feel at home when they come to the Bucky Body Center, while also providing that 'wow factor' to make the experience equally memorable and enjoyable," says Majo. "I personally relate to the need to feel good in your own body with my dance background and really believe in the power the personalized experience here."