About Us
Our Mission
The Bucky Body Center was created to deliver a bespoke experience to achieve a body that looks, feels, and performs at its best. Recognizing the importance for self-care and safety in today's world, Dr. Bucky developed the Bucky Body Center to offer individualized care and satisfy the popular desire to better our bodies without invasive procedures or group settings. Harnessing his vast experience in aesthetics and medicine, Dr. Bucky has expertly curated global, results-oriented, non-surgical technologies for improved aesthetics and wellness – all within one thoughtfully designed, professionally powered, state-of-the-art facility.
The Bucky Body Center employs a holistic approach to beauty and wellness that will RESHAPE, REFINE, and RESTORE the body with distinct treatment pathways for aesthetic enhancement, athletic performance, physical recovery and overall wellness. We believe that your relationship to your body is paramount and we spare no effort or detail in supporting that relationship – we believe in giving your body the face time it deserves.

Our Holistic Approach to Results-Driven Care
Our integrated approach to health, wellness and cosmetic enhancement allows our experts across all disciplines to work together to craft a customized treatment plan that is uniquely you. We empower our clients with our medically proven services to learn about their bodies and track their personal progress. That's why we've put together a comprehensive menu of non-surgical and minimally-invasive treatment options to achieve – and maintain – the appearance, performance, and state of wellness you desire, without having to endure trips to a hospital or incisive procedures.
The Bucky Body Center Difference
This laser-focused concept in body enhancement allows for unparalleled attention to detail – for your results and your experience. Never before have so many treatment options been available under the same roof, let alone powered by top medical and aesthetic professionals who actually work together to help you achieve your body goals. Catering to a wide range of body needs, the Bucky Body Center can improve contours and general physique, eliminate stubborn fat, relax sore muscles, expedite recovery from an injury or surgery, boost overall wellness and much more. Mix and match services from our three treatment categories or invest in a membership to maximize your results and minimize your cost per treatment.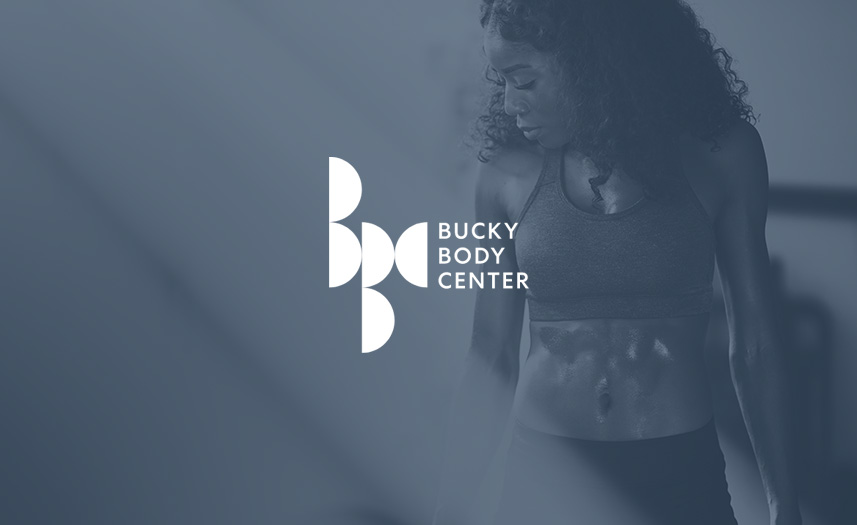 The Bucky Body Center expedites recovery and enhances results from surgery, injury or a minimally-invasive procedure, with our medically-proven restorative wellness treatments. Discover our holistic approach to care as our patient describes his customized post-operative plan with Dr. Bucky and our staff at the BBC in the video below.
Our State-of-the-Art Facility
The Bucky Body Center is a brand new, beautifully designed facility conveniently located in Philadelphia, PA, right off of the famed Rittenhouse Square with over 4,000 square feet of body enhancement opportunity. With a variety of private rooms stocked with trusted technologies from around the world, the Bucky Body Center was purposefully outfitted with elements of nature – wood paneling, quartz and marble accents, ambient lighting, live greenery and flora – as a functional space that allows you to enhance your own natural beauty and wellness. With art and decor intended to soothe and inspire, we are committed to being your trusted guide and clinical source for improving your body's performance, appearance and recovery and providing you with everything you need to achieve the results you want.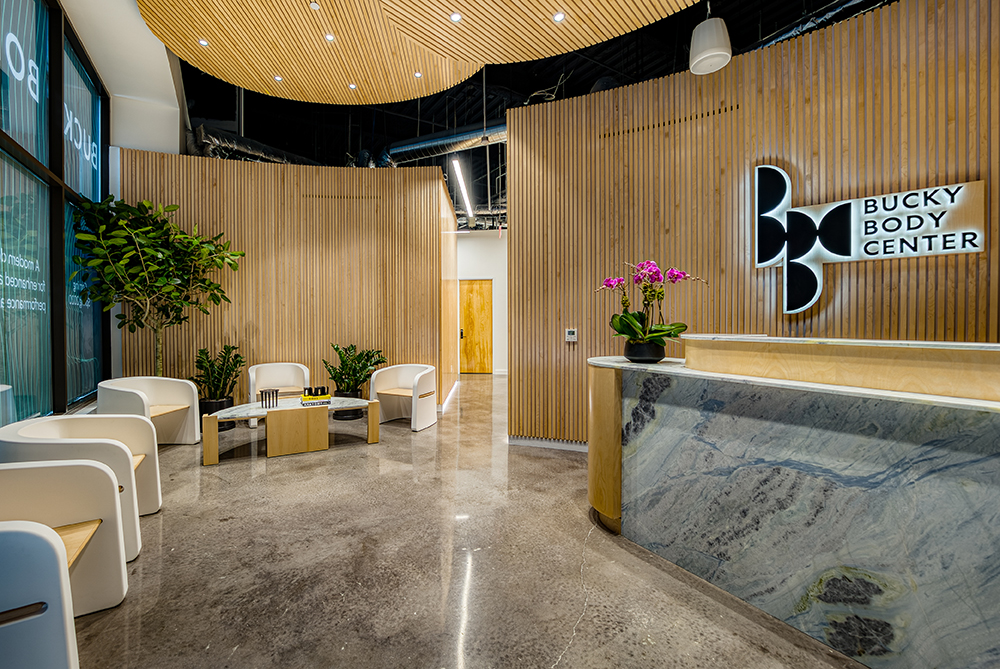 Meet Our Providers