Bucky Body Center
In the Press
THE GOOD FORM |
Dec 2020
High Tech Treatments Find A Holistic Home At The New Bucky Body Center
(pg. 58)
Check out our feature in Philadelphia Style Magazine where Dr.Bucky discusses opening his dream project amidst the pandemic, the holistic approach to care and the cutting-edge treatments that make the Bucky Body Center one-of-a-kind for Philly.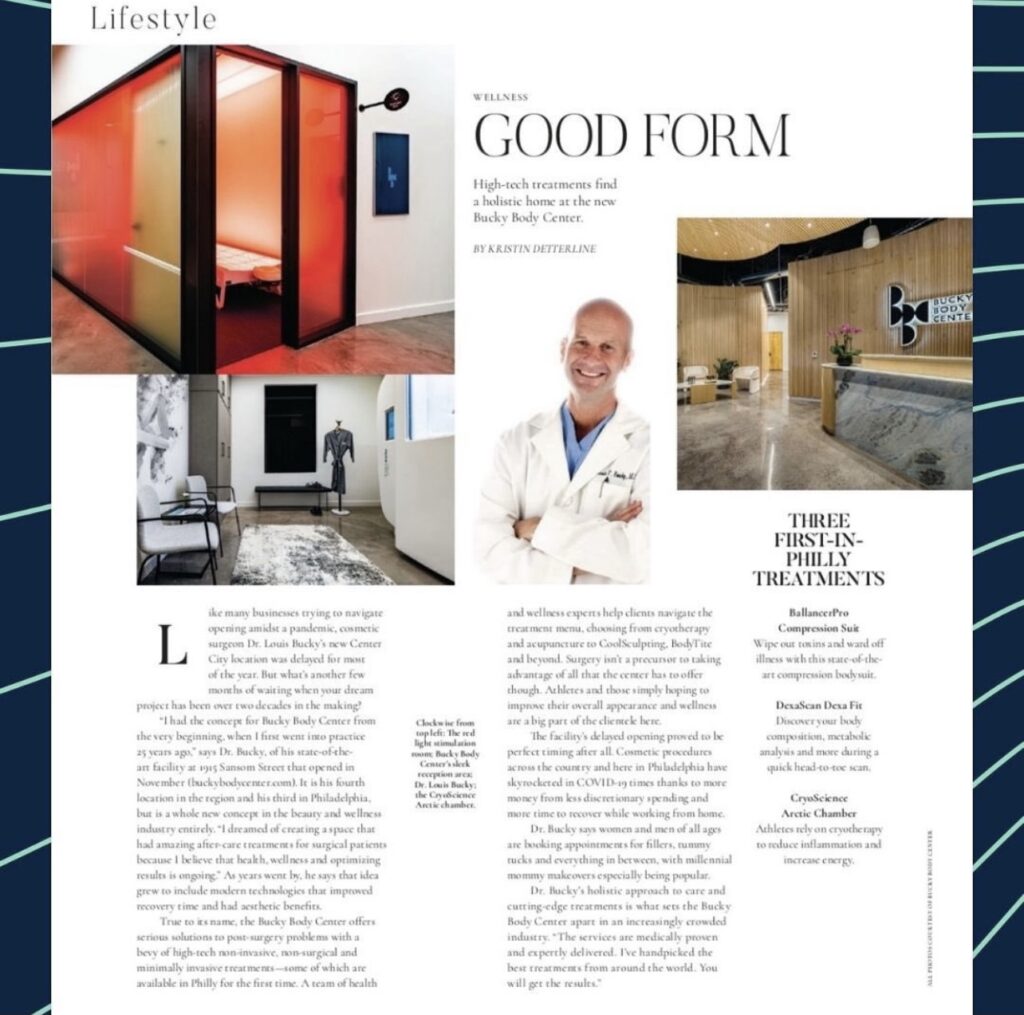 ZOOM BOOM |
March 2021
A surge in screen time has left Philadelphians lining up to get the latest cosmetic services. Here are 5 treatments trending across the 215.
(pg. 45)
Check out Dr. Bucky and  the BBC in the March issue of Philadelphia Style Magazine and learn all about our non-surgical and minimally-invasive body-shaping procedures.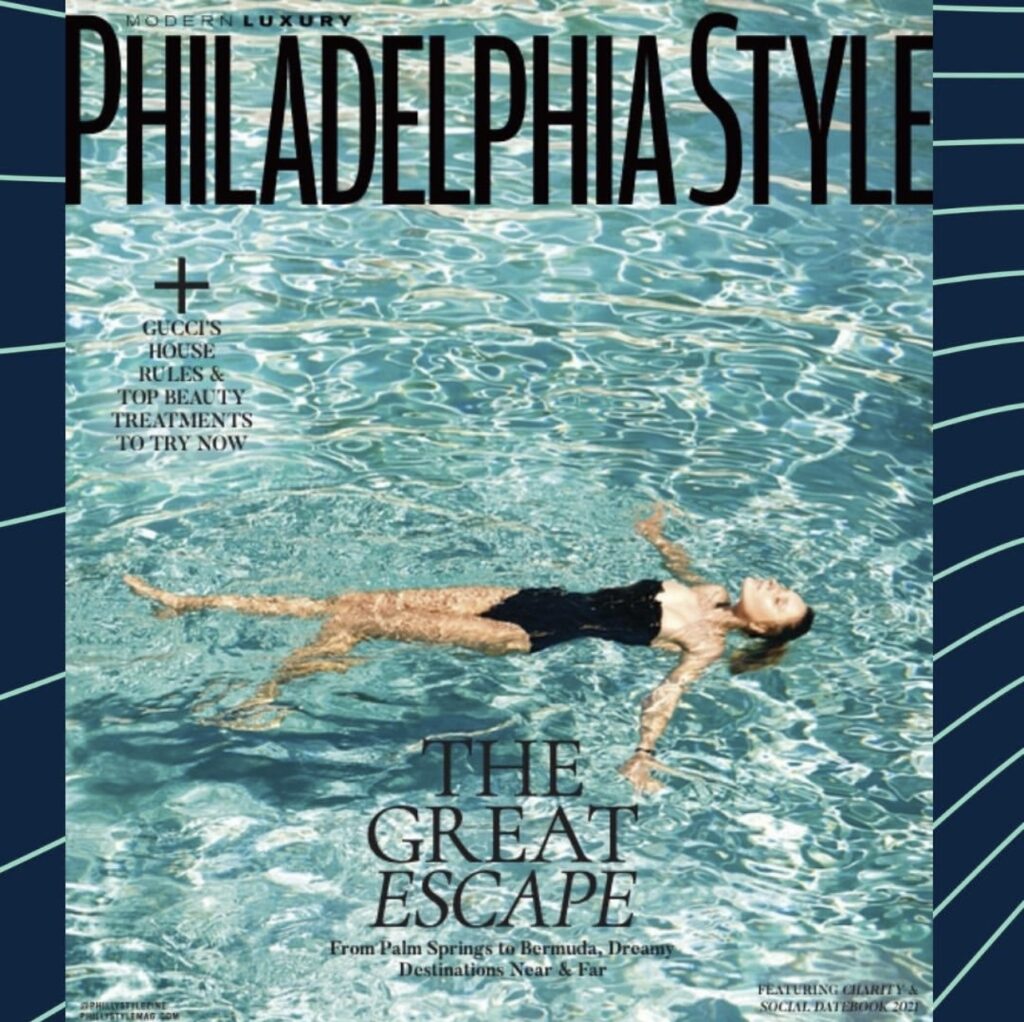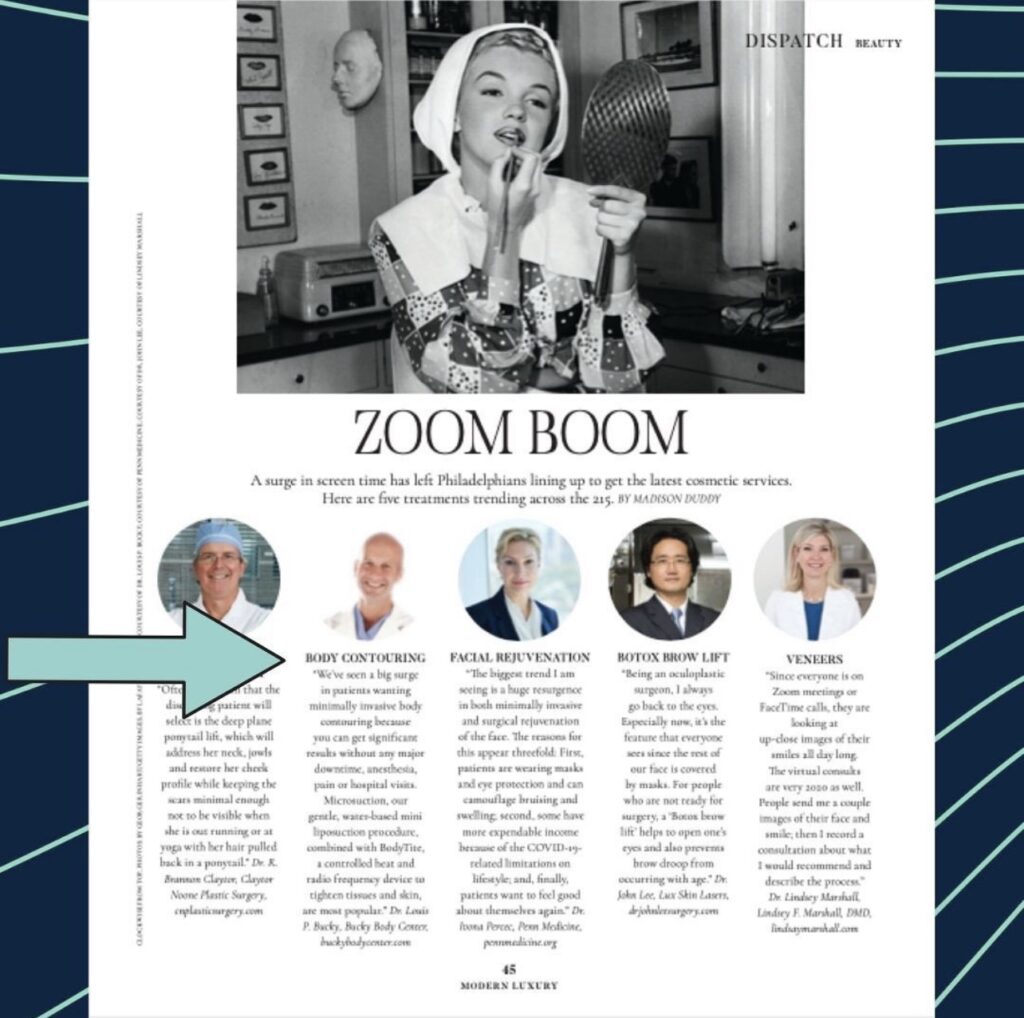 THE WELLNESS EDITION | May 2021
The BBC is where wellness meets beauty & performance. 
(pg. 80 & 81)
Check out the new May issue of Philadelphia Style Magazine where our founder and Chief Plastic Surgeon reveals some of his wellness secrets + discover which technology at the Bucky Body Center he's most intrigued by.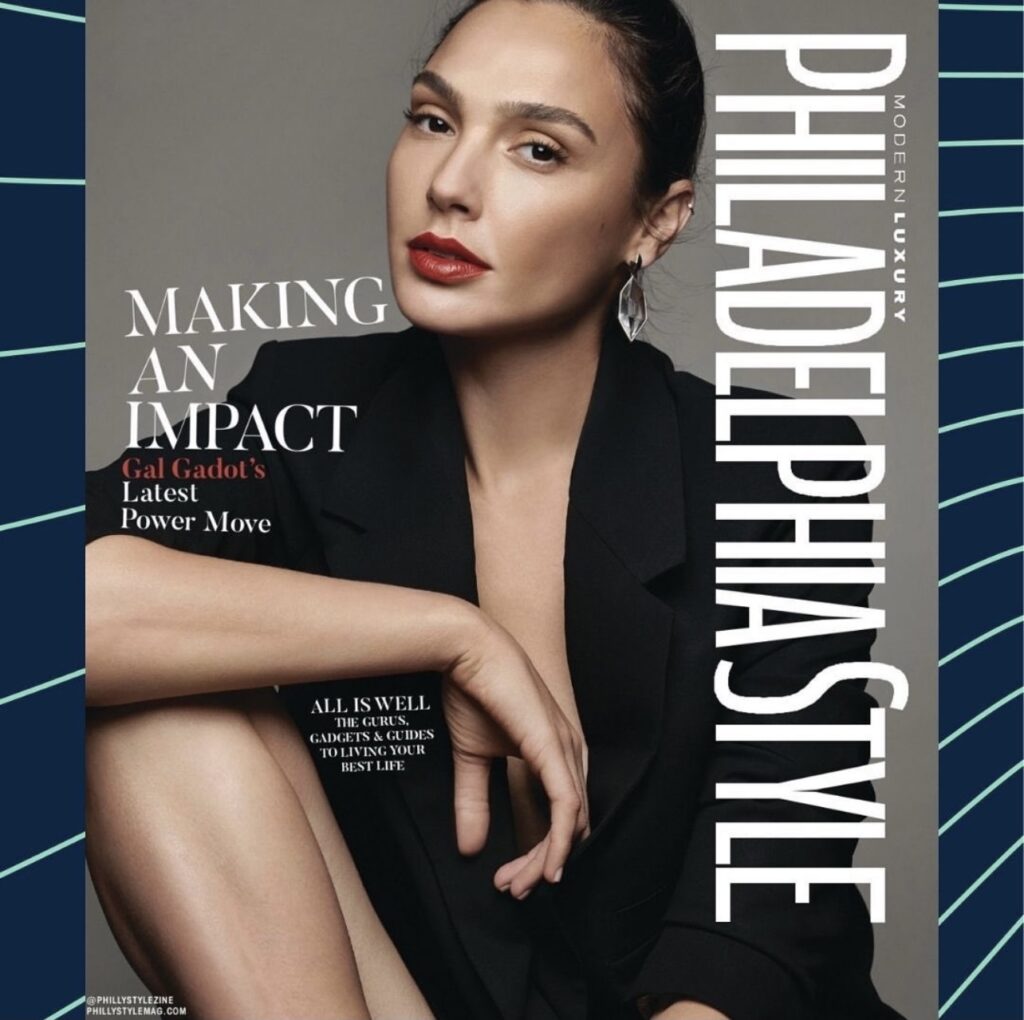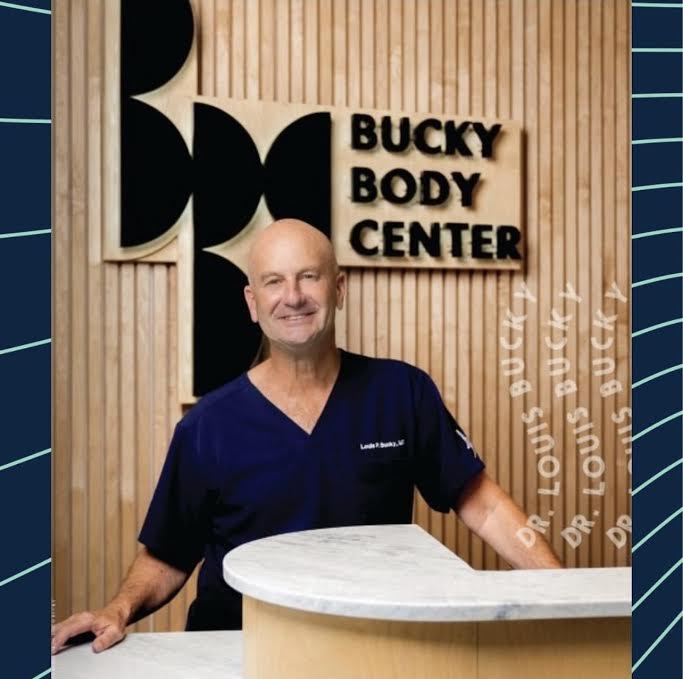 THE WELLNESS EDITION | May 2021
The Non-Surgical Modern Mommy Makeover
(pg. 87)
Check out our non-surgical Modern Mommy Makeover featured in the latest issue of Philadelphia Style Magazine. The ultimate self-care package for the "fourth trimester!" to help reclaim your wellness and your body – safely and effectively.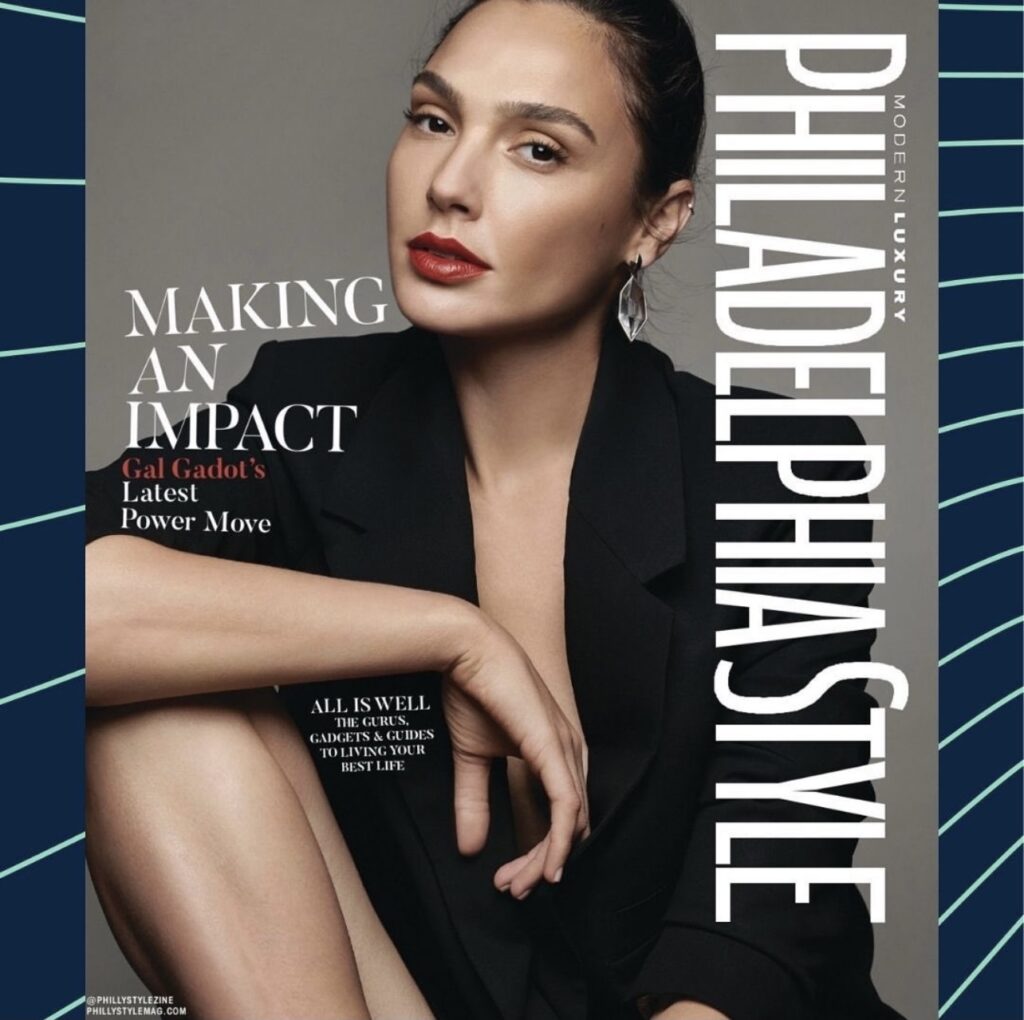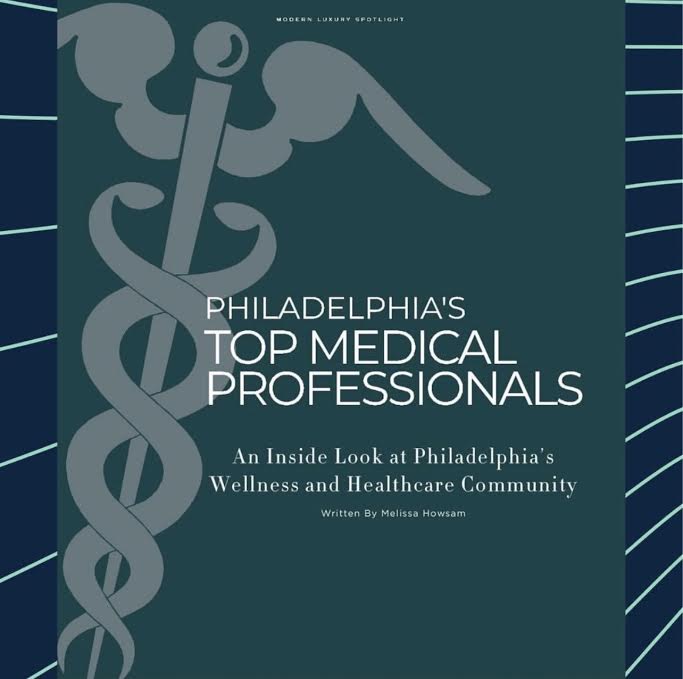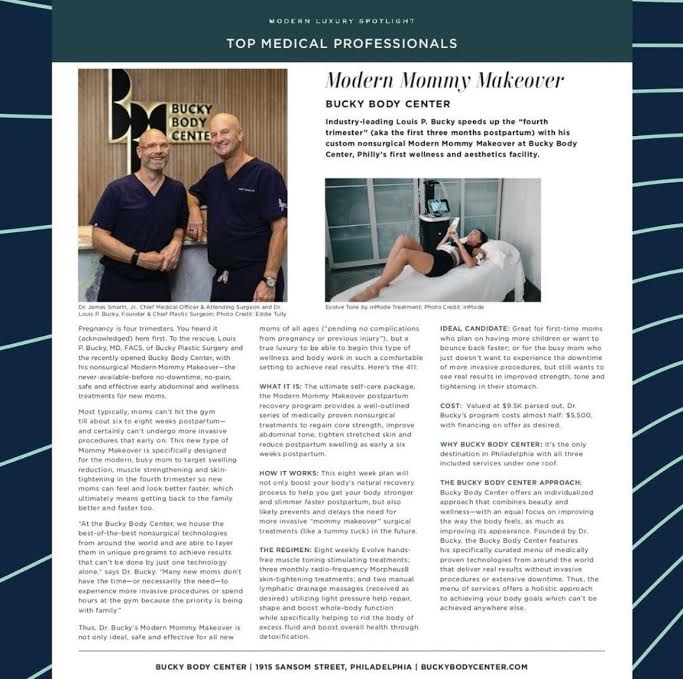 PHILADELPHIA MAGAZINE | May 2021
TOP DOC FOR 22 CONSECUTIVE YEARS! 
Dr. Bucky has been awarded as a top plastic surgeon in Philadelphia Magazine for 22 years in a row! With now 4 offices in Philadelphia, Dr.Bucky's unparalleled expertise and specialty in cosmetic breast, face, and body surgery continues to be recognized by both patients and peers.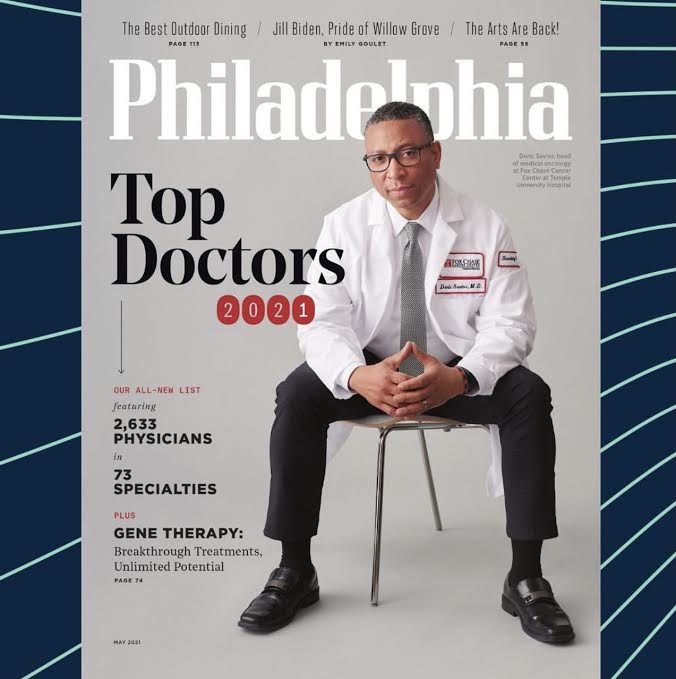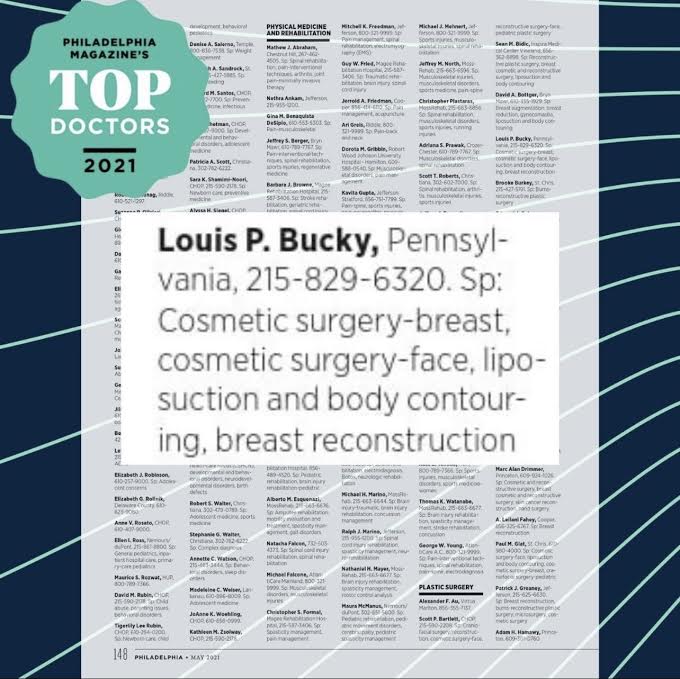 THE WEDDING ISSUE | 2021
(pg. 44, 139, 158)
Check out the Bucky Body Center in the fall/winter 2021 wedding issue of Modern Luxury Weddings to discover all of the ways the Bucky Body Center can help prepare YOU for your special day – no surgery, no downtime.