RESHAPE
AccuTite™
This targeted one-time treatment delivers dramatic results and is specifically designed to remodel small and hard to reach areas of the body and face!*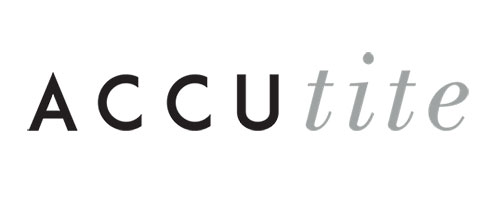 Sometimes it's the smallest things that cause the biggest aesthetic concerns, from sagging knees to that pocket of fat that bulges out above the bra line. Unfortunately genetics and other factors such as weight loss, can make these areas difficult to address without added help. We are excited to finally offer a minimally-invasive solution with AccuTite which will tighten and contour small areas on the body without having to go to an operating room. This targeted one-time treatment delivers dramatic results and is specifically designed to remodel small and hard to reach areas of the body (and face!) by reducing fat and contracting skin without the downtime associated with excisional surgery.
What Is AccuTite?
AccuTite is a quick and convenient radio frequency-assisted lipolysis (RFAL) procedure that offers dually beneficial results. Its fat elimination capabilities contours and firms while also effecting moderate tissue tightening for an overall smoother look, without the undesirable large surgical scars. This treatment utilizes precise heat to eliminate unwanted fat that liquefies and is ultimately suctioned away—all without damaging any surrounding tissues. The radiofrequency (RF) energy that is used during this process also heats the skin's dermis, the thick second layer of skin under the epidermis, causing it to contract and then tighten for an overall more lean, toned and contoured appearance.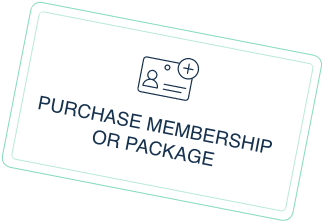 Enjoy special savings when you purchase one of our Bucky Body Center packages. Schedule a consultation today.
Treatable Areas (Body)
AccuTite can be used to treat any smaller, more targeted areas of the body.
The most common areas include:
Bra line
Upper arms
Thighs
Knees
Abdomen
Love handles

Treatable Areas (Face)
Additionally, AccuTite's technology can also be used to treat small targeted areas of the face, too. The most common areas include:
Lower eyelids
Bags under eyes
Nasolabial folds
Marionette lines
Jowls
Neck laxity
Chin
Pre-AccuTiteTreatment Tips
Our entire team at Bucky Body Center is passionate about equipping each patient with the information they need to achieve the best possible results. During the consultation, each patient is given a custom pre-procedure plan with the following recommendations:
Bathe normally the day the procedure
Do not apply makeup prior to the procedure
Loose and comfortable footwear and clothing are appropriate
Only consume clear liquids in the 2 hours prior to the procedure
Bring any premedication you plan on taking (they will be taken right after signing all necessary paperwork!)
Post-AccuTite Treatment Tips
Directly following the procedure, each patient is given instructions to follow that may include the following:
Plan to have a friend or family member drive you home
You can shower the day after your procedure, but bandages should remain on incisions for at least 48 hrs following
Avoid exercise or strenuous activity for one to two weeks following the procedure and return to activity progressively, at a rate that feels normal to you. Always remember: If it hurts, don't do it.
We will provide compression garments to wear during the recovery – your provider will detail how long you should wear these for based on the area treated for optimal results.
AccuTite Recovery
AccuTite recovery time varies from patient to patient but is generally fast. After treatment, some patients experience some redness, swelling and bruising but this is normal and typically subsides in approximately a few days to one week. You can expect to see results improve over time, as the treatment triggers the body's natural ability to produce collagen and rejuvenate. We recommend that patients avoid strenuous physical activities for two weeks following an AccuTite treatment to allow for optimal healing.
AccuTite FAQ
Am I a good candidate?

People with unwanted and stubborn pockets of fat or drooping, sagging skin on the body and face, or those those who may be interested in the effects of a facelift or mini facelift, but can't or don't want to undergo an invasive surgical procedure right now, are good candidates for AccuTite.

Is it safe?

AccuTite has been cleared for use by the FDA and is safe when performed by a qualified practitioner – like Dr. Bucky and Dr. Smartt!1

Are there side effects?

It is typical to experience some minor redness, swelling and bruising in the treatment areas directly following the procedure, as well as temporary minor skin sensitivity. Most patients feel fully recovered in two to three days. Sometimes skin directly around the treatment site may seem uneven, but don't worry! This is a normal part of the healing process and will diminish in a few days time.

How long does the procedure take?

Depending on the number and size of areas treated, AccuTite can take anywhere from 20 minutes to an hour per treatment area.

Where will my procedure take place?

AccuTite treatments take place at the Bucky Body Center's state-of-the-art procedure rooms.
1NCBI, PubMed. A safety and feasibility study of a novel radiofrequency-assisted liposuction technique. Available at: https://www.ncbi.nlm.nih.gov/pubmed/20195126