REFINE
Ultimate Contour™
Lose inches fast with Ultimate Contour – a quick and painless non-invasive body contouring treatment that provides immediate, measurable results in fat reduction, skin tightening and toning, and cellulite reduction. Even on your first visit, you can lose an inch or more!
At the Bucky Body Center, we get you greater, faster results with Ultimate Contour because we combine this technology with our additional calorie-burning, body-slimming treatments that are not all available anywhere else.
If regular exercise and a healthy diet aren't delivering the results you want, Ultimate Contour could be an ideal solution for you. Our Philadelphia body contouring experts at the Bucky Body Center are experienced in non-surgical fat-reducing procedures like Ultimate Contour and can customize treatments to achieve your aesthetic goals utilizing all the layerable technologies that the Bucky Body Center exclusively has in Philadelphia.
What Is Ultimate Contour?
The only FDA-cleared device of its kind, Ultimate Contour combines two advanced technologies to achieve revolutionary body sculpting results: low-frequency ultrasound to target and destroy fat cells and controlled thermal radio frequency (RF) energy to smooth and tone the skin and reduce the appearance of cellulite. Patients will enjoy a smoother, youthful, slimmer look both instantly and over time, to reveal their body's ideal shape.
Fat Loss
Ultimate Contour delivers low-frequency ultrasound to break apart fat cells and fat cell membranes so that the body eliminates them naturally through the lymphatic system. (BBC BONUS: We utilize our many in-house lymphatic system-stimulating treatments like MLD Massage and Compression Therapy to help optimize this effect!)
Skin Tightening
Targeted RF energy creates a thermal effect in the deeper layers of skin, causing these collagen-rich layers to contract. This stimulates the production of new collagen and elastin and results in less skin laxity and smoother skin.
Cellulite Reduction
Ultimate Contour reduces the appearance of cellulite by targeting fatty deposits under the skin, tightening tissues, and increasing blood circulation.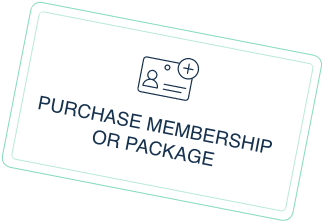 Enjoy special savings when you purchase one of our Bucky Body Center packages. Schedule a consultation today.

Ultimate Contour's Proven Results
In as little as 30 minutes, patients can enjoy visible results – often losing one-inch off their abdomen in their first visit! Full effects in fat loss generally take approximately 6-8 weeks after the first treatment while full results for cellulite and skin tightening are typically seen in one month or more. Some patients will require multiple treatments to achieve their unique personal goals.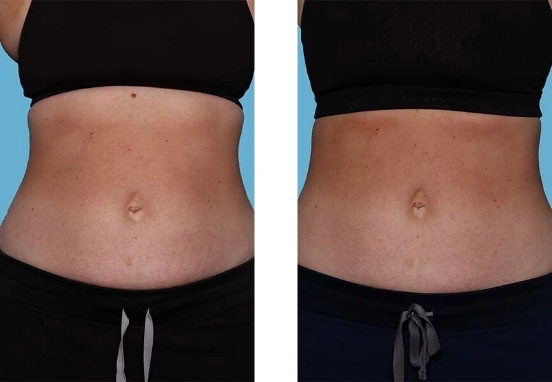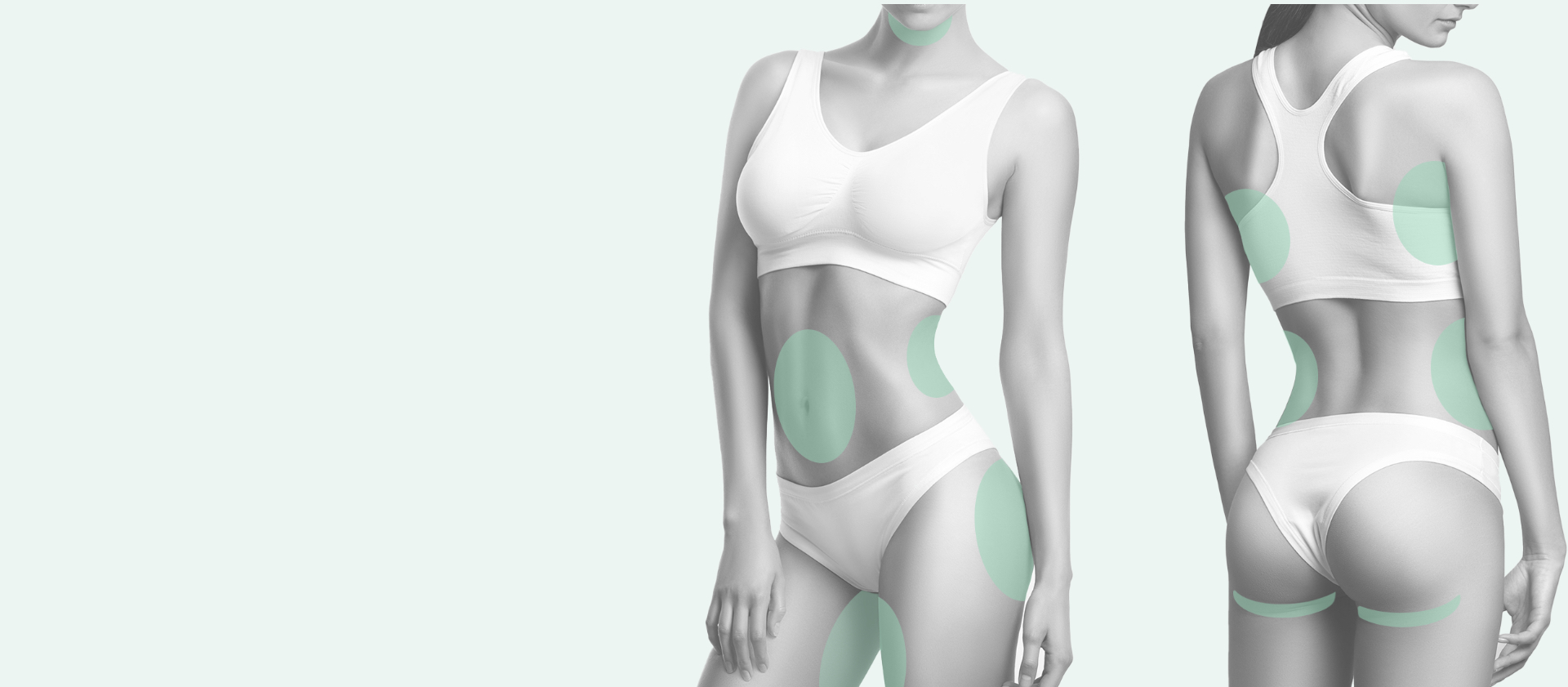 Treatable Areas
Abdomen
Back
Arms
Thighs
Knees

Ultimate Contour Candidates
Good candidates for Ultimate Contour are individuals with a BMI of 25 or higher, who are in good overall health and want to eliminate stubborn fat pockets in specific areas, reduce the appearance of cellulite, or improve skin laxity.
FAQs About Ultimate Contour
How many treatments will I need?

While Ultimate Contour offers visible results after just one treatment, the best results are typically seen after 3-4 treatments. The Bucky Body Center helps minimize the amount of treatments you need compared to other providers because we maximize results in every session with our additional body sculpting technologies – results that are only achievable at the BBC.

How often should I get treatments?

Ultimate Contour treatments should be spaced one week apart.

How long do Ultimate Contour treatments take?

Treatments typically take 10-40 minutes depending on the size of the treatment area.

How soon will I see results?

Ultimate Contour offers fast results, patients can lose up to one inch on the first visit!

Can I combine Ultimate Contour with other BBC treatments?

Absolutely! This is the beauty of the Bucky Body Center. We get you results faster and better than anywhere else because we layer our many body sculpting treatments into your session. We offer a specialized package to help maximize your results and value that combines Cryotherapy and Compression Therapy with Ultimate Contour to help you burn additional calories and help your body eliminate the fat cells even faster. Ultimate Contour can also be combined with additional body sculpting treatments like Body Tite, Evolve Tone, and more, if desired.