REFINE
Laser Hair Removal
The premiere choice for permanent hair reduction due to its ease, efficacy, speed, and relative low cost.
Looking to achieve your smoothest body yet and streamline your beauty & grooming routine? At the Bucky Body Center, we offer Laser Hair Removal, largely considered the best solution for permanent hair reduction for effortless, silky, hairless skin and an alternative to routine shaving or waxing. Best of all, this treatment is pain-free with no downtime, so you can resume daily activities right after as you await your lasting results to take effect.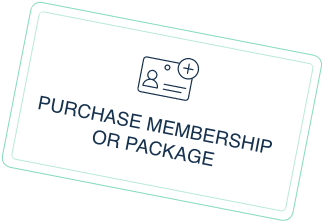 Enjoy special savings when you purchase one of our Bucky Body Center packages. Schedule a consultation today.
What to Expect During Your Laser Hair Removal Procedure
Before your procedure, your Bucky Body Center aesthetician will provide you with a pair of protective eyewear. Next, the laser will be used to send pulses of light to the predetermined treatment site and to target the melanin—the substance that gives hair and skin color—within the hair follicle. During a Laser Hair Removal treatment, the melanin within the hair follicles will absorb the light and this light energy then converts to heat and damages the follicles.1 Over time, and with the appropriate number of individual sessions, the hair follicles can be irreparably damaged and cause permanent hairlessness where the skin has been treated.
Treatable Areas
Legs

Underams

Back

Chest

Stomach

Arms

Face

Bikini Area
Preparing for Laser Hair Removal
Prior to your Laser Hair Removal treatment, it's important that you:
Refrain from shaving, plucking waxing for six weeks prior to your treatment
Avoid direct sun exposure for six weeks prior to your treatment
Wear loose fitting, comfortable clothes to your appointment
After Laser Hair Removal
There is zero downtime or recovery. For optimal results, we ask patients to:
Continue to refrain from shaving, plucking and waxing the treated areas until you've finished your treatment cycles and hair at the treatment site has stopped growing
Avoid direct sun exposure on treated areas
Wear sunscreen when outside
Apply cool compresses if skin feels irritated or looks slightly red
Laser Hair Removal Results
In the weeks following your treatment, your treated hair will fall out. Depending on your individual goals, most people will need a series of routine treatments to truly achieve permanent hair loss in the treated areas. We recommend you schedule treatments four to six weeks apart, to catch hairs at all stages of the hair growth cycle, until hair stops growing.
Laser Hair Removal FAQ
Am I A Candidate For Laser Hair Removal?

Laser Hair Removal is appropriate for men and women of all skin tones, hair colors, and a wide range of ages. If you are tired of shaving, plucking and waxing unwanted facial and body hair, then you may be a good candidate for Laser Hair Removal. Contact us today!

What areas of my body can I treat with Laser Hair Removal?

The most common areas treated with Laser Hair Removal are the chest, back, underarms, arms, bikini area, legs and face.

Does Laser Hair Removal hurt?

Laser Hair Removal is a relatively painless procedure and typically becomes progressively less noticeable over time as the hair becomes finer and ultimately stops growing completely. Our experts are there to ensure the highest level of comfort.

Will the hair grow back after Laser Hair Removal treatments?

Everyone is different. While you can expect a marked hair reduction after a series of treatment cycles, some patients will require annual touchups after their initial treatment cycles have been completed.

How many Laser Hair Removal sessions will I need?

Most patients should plan to have an average of three to six Laser Hair Removal treatments. Some patients may need annual or bi-annual touchups to maintain optimal results.
1STATPearls. Laser Hair Removal. December 20, 2019. Available at: https://www.ncbi.nlm.nih.gov/books/NBK507861/