REFINE
Empower RF
A life-changing treatment for a range of women's
intimate wellness conditions.
Finally! A technologically advanced non-surgical solution for all women looking to address a multitude of female intimate and wellness issues. EmpowerRF is the first and only women's wellness treatment that combines synergistic technology hand-pieces for a fully customized, layered procedure treatment plan to address a broad range of issues. Strengthening, tightening, and rejuvenating the vaginal tissues and muscles through radiofrequency (RF) energy for functional and aesthetic concerns are now made simple with this versatile in-office system that quickly delivers targeted, effective and safe therapies without any downtime.

If you're looking to restore lost sensuality, confidence, and resolve undesired consequences of childbirth or the aging process, EmpowerRF at the Bucky Body Center in Philadelphia may be an ideal treatment for you.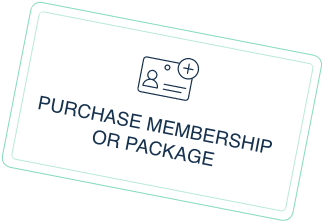 Enjoy special savings when you purchase one of our Bucky Body Center packages. Schedule a consultation today.
How EmpowerRF Works
EmpowerRF uses radiofrequency energy to heat the vaginal tissues and stimulate the formation of new collagen and elastin through a thermal remodeling process.2 This effectively makes the treated tissue more elastic and supple while simultaneously strengthening the surrounding muscles, especially beneficial for enhanced bladder control.3

One of the best aspects of EmpowerRF is that it can layer multiple modalities on the EmpowerRF device, including FormaV, MorpheusV, VTone, Evolve Tone and Aviva to allow uniquely customized treatments to each individual and target a range of concerns from bladder leakage to dryness. Learn more about the different modalities below:
FormaV
FormaV is an RF treatment applied both inside and outside of the vagina. This soothing treatment has been equated to a hot stone massage and can reduce stress urinary incontinence and vaginal dryness.
MorpheusV
MorpheusV is a noninvasive RF treatment that can address wrinkled, dry, and/or sagging skin and help resolve the dryness and laxity that can contribute to painful intercourse, while also reducing urinary incontinence.
VTone
The VTone applicator has a two-sided tip that once inserted comfortably into the vaginal canal is designed to generate intravaginal electrical muscle stimulation (EMS) to correct urge, stress, and mixed urinary incontinence and rehabilitate and strengthen weak pelvic floor muscles.
Evolve Tite + Tone
Evolve tone can be added to any EmpowerRF treatment for the added benefit of tightening abdominal muscles. This extra abdominal support can enhance other treatment modalities and not only improve the appearance of the stomach but provide improved urinary function and control.
Aviva
Also referred to as a non-surgical labiaplasty, Aviva is for women looking to achieve cosmetic vaginal enhancements in addition to restoring function. This 20-minute RF treatment is ideal for women wanting a beautiful and natural-looking result with minimal-to-no scarring and less downtime than a surgical labiaplasty.
What to Expect During Your EmpowerRF Treatment
After entering one of our private treatment rooms at the Bucky Body Center, you will lay down on a comfortable treatment bed and one of our expertly trained nurse clinicians will apply the EmpowerRF device internally for approximately 15 minutes and then externally to the labia, clitoral area, perineum, and urethra for roughly another 15 minutes.
Preparing for and Recovery from Your EmpowerRF Treatment
There is absolutely no preparation necessary for an EmpowerRF treatment, and there is no recovery time required afterwards. It's a simple procedure and you're free to carry on with your day as you normally would!
EmpowerRF FAQ
Am I A Candidate For EmpowerRF Treatment?

Any woman who has had a normal PAP smear in the last year is eligible for an EmpowerRF treatment. The best way to determine if you are a candidate is to schedule a consultation to discuss your concerns with one of our EmpowerRF treatment specialists.

How Many EmpowerRF Treatments Will I Need?

While most women find relief from vaginal discomfort and decreased pain after the first treatment. Full effects for vaginal laxity, bladder control, and stress urinary incontinence require three treatments.

Is EmpowerRF Treatment Painful?

No, the EmpowerRF treatment is not painful and we take every precaution necessary to ensure your maximum comfort throughout your procedure, including applying a numbing cream to the treatment area.

Is EmpowerRF Hormone Free?

Yes, in fact EmpowerRF provides an excellent option for women who can't use hormones due to a history of blood clots, certain disease, or choose not to use hormone therapy for other reasons.
1 Journal of Sexual Medicine. Radiofrequency treatment of vaginal laxity after vaginal delivery: nonsurgical vaginal tightening. Available: https://pubmed.ncbi.nlm.nih.gov/20584127/. Accessed November 5, 2021.
2 Aesthetic Surgery Journal. Nonsurgical Vulvovaginal Rejuvenation With Radiofrequency and Laser Devices: A Literature Review and Comprehensive Update for Aesthetic Surgeons. Available: https://academic.oup.com/asj/article/38/3/302/4201807. Accessed November 5, 2021.
3 Minerva Ginecologica. Technological evolution in the radiofrequency treatment of vaginal laxity and menopausal vulvo-vaginal atrophy and other genitourinary symptoms: first experiences with a novel dynamic quadripolar device. Available: https://pubmed.ncbi.nlm.nih.gov/27206062/. Accessed November 5, 2021.